Soroptimists Celebrating Success
Soroptimists Celebrating Success

Soroptimists Celebrating Success Awards recognize outstanding club projects that improve the lives of women and girls through programs that provide women and girls with access to the education and training they need to achieve economic empowerment or promotes Soroptimist as an organization that improves the lives of women and girls. These awards recognize the best practices of Soroptimist clubs in each of the four pillar areas supporting the SIA strategic plan: fundraising, membership, program and public awareness. Due to the region on July 1 of each year, the Soroptimists Celebrating Success Awards honor outstanding programs undertaken in that club year. Clubs don't have to wait until then to submit your applications - consider sending in the application right after completing your project.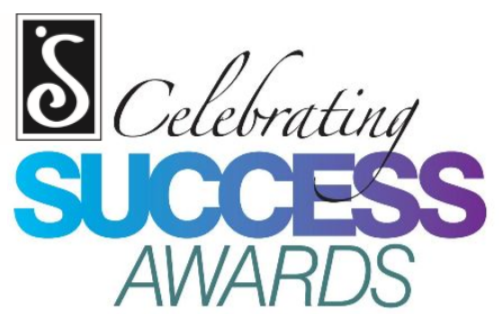 The region governors and SIA board of directors decided in June 2013 to revise the Soroptimists Celebrating Success Awards by adding a region‐level component. By expanding the program to include a region‐level component, clubs need only apply once to receive recognition for their best work at both the region and federation level. The awards have been designed to recognize best practices in each region as well as over‐all best practices for the organization. Each region will select a finalist in each of the four pillar areas. Four federation finalists will be selected from the region recipients to be celebrated as the best projects in the organization—projects from which all clubs can learn and celebrate.
Soroptimists Celebrating Success Chair - Debbie Scaife - SI/Eel River Valley.
If you have any questions, contact Debbie at
timberent@suddenlink.net
.

Entries due to region chair on or before July 1 of each year!



2019-2020 Soroptimist Celebrating Success Entries


Below are the entries in the four pillars.
"Soroptimists Hosts Community Salad Luncheon"
This annual luncheon included salad buffet with turkey, ham, rolls, desserts, and beverages all for only $12.00! Members and local businesses donated the food and door prizes. Social media, PSAs, and posters were used to advertise this event, which netted the club $1,570.
"Fund-a-Need"
This fundraiser was added onto the club's Mardi Gras fundraiser. At the end of the auctioneer's live auction, the director of a local camp for teaching girls about C-STEM spoke about the need for support for the camp, encouraging attendees to contribute. Both community members and club members pledged money to the camp. This raised $14,000 for the Solano County to sponsor local girls (more than 80!) to attend a week long camp sponsored by UC Davis. (C-STEM: Computers, Science, Technology, Engineering, Mathematics).


"L.O.V.E. Gala" - (Living Our Vision Everyday)
This event was held at the Halekulani Hotel where individual seats were sold for $150 and tables were sold for $1500 and $3000. There was a photo booth, buffet lunch, music, and six tables of silent auction items. There was also a Dream Ticket Drawing valued at $1800. Approximately 200 people attended this fundraiser which netted more than $38,000 for the club's Dream programs.
"15th Annual SI of the Marianas' Christmas Sunday Brunch""
This event has grown over the years since it was first held in 2004. Currently, a buffet luncheon including over 26 items is presented as well as a fashion show with designs by a member, music entertainment by a member, 21 vendor tables featuring local women-owned businesses, raffle prizes, large silent auction and video presentations running throughout the event. Many local volunteer clubs and businesses support this event by offering assistance and services to help keep the cost low. This year's net profit was $9,418.


"Meat and Freezer Opportunity Drawing
This innovative idea was a big hit for this club. Their population is made up largely of seniors, farm workers, and minority citizens to whom the idea of spending only $10 for a chance to win 100 pounds of meat was very appealing! The club sold only 1000 tickets for this prize which included a freezer filled with beef, lamb, chicken, and sausages. Club members sold the tickets in front of local businesses which gave them a chance to do some public awareness about Soroptimist, also. The net revenue from this fundraiser was $7,433.


"Diamonds, Pearls and Girls 2019"
Being so close to a premier wine making area, this club takes good advantage of its resources! This year the club offered a curated fine dining and wine pairing event, including a live and silent auction. It featured a selection of the best wines from the VEZER Family Vineyard of Fairfield and a six course, appetizer to dessert, gourmet dinner. The net revenue from this fundraiser, from ticket sales, sponsors, and auctions was $82,113.
"Santa Photo Fundraising"
Christmas is always a great time for photos and Santa makes a great photo friend! This club partnered with a local photographer to take pictures of children with Santa. It was a great opportunity for the kids and a chance for the local basic caregivers in the community to learn about Soroptimists. The club split the proceeds with the photographer, so it netted $320 from this fun, easy, no cost event.
"Soroptimist Club Survey/Strategic Planning Meeting"
The disbanding of the McKinleyville club changed the composition of the Arcata club this year, as it assimilated those seven members and inducted two new community ones. To be sure it was meeting its mission, the club developed a survey to assess their current activities. The results of the survey led to the formation of a Strategic Planning Committee which has been very successful in helping to promote member cohesiveness, foster a club vision, and create new meaningful projects to meet their goal of increasing membership and retaining the old.


"Orientation Power Hour"
Newly inducted members, their club sponsors, and the membership committee were invited to join the "Orientation Power Hour" held at the Membership Chair's home. Light refreshments were served as the orientation powerpoint was shown. Committee members took turns discussing various parts of the Soroptimist experience, answering many questions. A list of the club's committees was distributed for the new members' review and all left with a flashdrive of the powerpoint and a Wonder Woman pen!
"Membership Mentoring Meeting for Membership"
Utilizing social media, this club issued an invitation to the public to attend a Soroptimist orientation meeting. Several club members spoke about the history, the organizational chart, and the part their club plays as part of the whole. Guests were given notetaking material and offered a chance to ask questions. Which they did! Two new members joined from the experience. Each was assigned a mentor to help them become accustomed to their new role as a Soroptimist.
"Professional Pie Making Event"
Members and guests joined in a fun event to promote both recruitment and retention for their club. One of their members, a professional pie maker, volunteered to teach how to hone their pie-making skills. Attendees each made three pies, taking one home and donating the other two to a local homeless shelter and the Salvation Army. Members enjoyed the time together and one of the guests decided to join!
"Weekly Radio Program KSVY"
Radio is certainly not a lost media and this club proved that! They offer a weekly radio program on their local station KSVY. The club focuses on discussing what Soroptimist is, the projects they are working on, and providing information on the various Dream programs. They invite anyone to come to one of their club meetings. They also invite other non-profits to the show to share some of their projects.
"Celebrating 60 Years of Community Service Membership Campaign"
Sixty years is a long time and as a way to attract new members, this club wanted to highlight many of the contributions it has made to the community. Its goal is "60 members for 60 years." To help meet this goal, the club runs a series of articles on Facebook and Instagram from the scrapbooks they have made over the years. This "Herstory" of the club includes their mission, themes and projects of the various presidents, brochures and links from SIA, and 60 years of newspaper clippings which it hopes will emphasize the longevity of the club. So far, they have increased their membership by 10%. They are hoping all this will culminate in a great Birthday Party in August!
"Soroptimist Girls of the Month Program"
For over 60 years this club has been honoring high school senior girls from both Arcata and McKinleyville High School. These young ladies are invited to a luncheon and encouraged to bring family members. Each gives a short presentation about their school activities and the club hears testimonials from the parents. Along with lunch, the ladies receive flowers, a gift bag and a gift certificate. A short informative program is offered that would be of interest to this age group.


"Calistoga's Collective Impact in Educational and Dream Programs"
Improving the lives of women and girls from early childhood years to completing their undergraduate or professional studies is this club's long-standing commitment to education. Along with their regular dream programs, this club added the "Reading Aloud Partner Program," to include the grade school aged children, in which members read to children from K-6th grade weekly and send the children home with a book. Wanting to close the loop a little more, the club established a fund to defray cost of tuition for the "Hearts and Hands" pre-school program, which serves low income children, thereby reaching their goal.
"Abundant Place Program"
This club learned about a local organization that has been in existence for over 20 years to provide support to women transitioning from incarceration to life in the community. Learning of the special needs of this group, this club was spurred into action to support the group's Holiday Wish List, providing the clothing needs for about 6 women and gift cards to help with other needs of their families. In addition, the club provided funds to assist with the building of "family rooms" where the women's children can live and heal with them.
"Cool Kitchen Crew"
The Salvation Army feeds over 150 seniors (80% women) every week from food supplied by local restaurants. But when the donations stopped, this club took up the challenge. After taking the ServSafe food course, two shifts of three volunteers each cooked twice a week, using their own recipes, modifying them to feed 100 people. Club members supplied cookies for dessert and the Salvation Army provided the commercial kitchen. The club members also chipped in and cleaned and organized their pantry. And, in their spare time, they made and distributed more than 600 masks and had a blood drive!!
"Blanket of Love"
Partnering with women at a 32-bed residential recovery program, the club members used their creative talents, as well as those of the women, to reach a common goal - helping others. The "Blanket of Love" program was an opportunity to spend quality time together, sharing experiences and discussing Soroptimist's mission, while creating a much-needed item. Together, they made 50 fleece blankets that were donated to CASA of Humboldt County, so children would be able to get one on their first visit with their advocate.
SI/Oakland-The Founder Club
"Steps to Success"
The COVID pandemic drastically changed the 15-year program this club had been offering annually. This signature Saturday program provided books, mentors, shoe shopping by bus, a hands-on craft project and lunch to low-income, ethnic minority elementary children from two schools in East Oakland. The members wondered how they could continue to support these children? Collaboration with the school provided the answer. As education changes to an online format, technology is required, but many of these children have no access. Their educational progress was in jeopardy. With a generous discount from Best Buy, the club was able to purchase 60 new tablets that were given directly to the neediest children by school district employees.
"Supporting Local Girls Through "S" Clubs"
Recognizing the importance of supporting high school girls, this club sponsors five "S Clubs" at four high schools! Each "S Club" has a club member assigned to be an advisor/mentor in addition to the school advisor. But could they do more? For the first time in the club's 60 year history, it offered scholarships for "S Club" girls. Girls had to be a senior, have a GPA of 2.5 or more, be an "S Club" member, and attend one of the four schools they support. The girls were interviewed and required to submit references. Congratulations! Two girls were awarded $2,000 each. It was a successful program they hope to be able to do it again.


"Low Income Students Provided Free Books"
This club was looking for a way to support their community during the COVID pandemic. It became obvious to the members that, due to school closures, many students were left without their usual means of accessing books. This was especially true for low-income students who usually depend on their school libraries. Working with SI-Santa Rosa to provide matching funds, this club was able to provide 125 new books to one of Sonoma County's lowest income schools. The club plans to continue this program in the future.


Public Awareness Category
"Hosting Annual Lady Panthers Basketball Tournament"
Sports events are a great way to show your stuff to the public! That's what this club did. The McKinleyville High School Freshman/JV basketball tournament benefitted from a monetary donation from the club, but also from having members work at the concession booth which individual members stocked. Soroptimists wore club t-shirts, aprons, and other logo wear. The club was thanked by the team giving them a full page ad in the program and posting the club banner on the gym wall.
"Women of Influence"
Since 2008 the local newspaper, circulation approximately 14,500, has worked with this club to promote their annual award winners. Newpaper staff take photos and interview the winners, writing featured articles on each one for their insert. Ads in the insert defray the costs for this promotion. The newspaper reaches out to other women in the community and includes features articles on them also. The Annual Awards luncheon is attended by many local women and the club gains approximately 2-3 new members each year as a result of the insert.
"Blood Drive"
Maintaining an adequate supply of blood is difficult anytime, but more so during the current pandemic. This club partnered with the local community blood bank to hold a blood drive. Members supplied personal protective equipment and assured social distancing. They organized the day to assure the blood bank staff were able to process those who attended, giving priority to members. Members assisted seamlessly filling the door signup sheets and handing out Soroptimist literature. The US Bank donated $300 to help defray costs, allowing the club to donate to the purchase of a new Bloodmobile.
"Say No More collaboration with Guam Coalition Against Sexual Assault/Domestic Violence Awareness Day Fair"
An event to promote prevention and awareness about sexual assault and family violence was launched in Guam this year and this club was there to help sponsor and be recognized. Soroptimist information was available and their banner was prominently displayed. The club's President-Elect was interviewed by the local TV station to explain their role in the fair and Soroptimist's long-standing efforts in this arena. The current Governor honored the club by presenting a proclamation to the club for its efforts in the joint project.
"Public Awareness-Website and Social Media"
A new professional website is one of the highlights of this club's public awareness pillar. The website provides information on all their awards, includes e-pay for fundraiser ticket sales, and a way to donate to Club Giving. In addition, their Facebook and Instagram pages are followed by over 1,300 people. Posts about fundraising events, awards, membership mixers, new member inductions, and much more are shared continuously. To add to their public awareness, the club works with their Chamber of Commerce and their local TV affiliate, both radio stations, and the local newspaper to publish information about Soroptimist and their upcoming events
"Response to the Pandemic Public Awareness Campaign"
Honoring local healthcare workers was the thread of this club's public awareness campaign this year. The club promoted a Healthcare Worker's Sign Campaign in which they made supportive signs for yards and sold them via their website. Photos of members placing signs, an article in the local newspaper, and a spot on the local radio station helped share the Soroptimist mission and this club's helpful response to COVID-19. Revenue from sign sales filled healthcare worker's refrigerators as well as paid for domestic violence victim's hotel rooms, supported the senior hotline and the boys and girls club. Also, many club members made face masks for the nursing homes in their area.
"Easter Egg Hunt To Go"
When the organization who sponsored the annual Easter Egg Hunt cancelled it, this club jumped in. It partnered with three other community organizations to make this happen. Together they filled 1800 plastic eggs, serving 150 families. Bags were labeled with club logo and dates and times of meetings. Six lucky bags received a Golden Egg and these winners received gift cards. Hearing about this event, another local Soroptimist club donated money to help defray costs. Press releases were sent to the local newspaper.