SIA's clubs are committed to providing an engaging and meaningful, mission-based experience. But, of course, our members are busy women. And serving women and girls who face obstacles such as poverty, violence and teen pregnancy—locally and throughout the world—can be a tall order.

To make it easier to accomplish our organization's goals we have developed this simple club road map for your use.
In order to provide a positive club experience while helping to build our collective impact and recognition, clubs are asked to do these five things:


Increase funds raised to support our brand unifying Dream Programs.

Dream Big Campaign
Donations to the Dream Big Campaign provides critical funds for the expansion, delivery, and sustainability of our Dream Programs for decades to come—benefitting more women and girls year after year.
Club Giving
Your Soroptimist club can extend its reach beyond your local community. When your club makes a Club Giving contribution of at least 10% of what your club raises locally, you help ensure SIA can increase the number of women and girls who benefit from our global programs. Learn about the
Club Giving Benefits
.
Laurel Society
The Laurel Society is SIA's prestigious recognition program for donors who contribute gifts totaling $1,000 or more. Since 1994, nearly 8,700 Laurel Society members have given over $14 million to help economically empower women and girls through our Dream Programs.
Laurel Legacy
Through a planned gift, you can help make sure that women and girls have the resources and opportunities necessary to reach their full potential and live their dreams for years to come. By exploring the variety of gift options available, you can choose the legacy you want to leave and optimize your tax and financial benefits at the same time.
Founders Pennies
The tradition of giving pennies began in 1943. Clubs collected one penny for each year of Soroptimist's existence and used the money to help re‐establish clubs in Europe that had disbanded as a result of pre‐World War II political conditions and the war itself. In 1946 the fund was renamed the Founders Fund.
Grow and retain members by creating an enjoyable and civil member experience.
Diamond Campaign
The Diamond Campaign is a multi-year campaign to strengthen our organization's membership base as we approach Soroptimist's 100th anniversary.
Member Retention
Successful organizations recognize that retention efforts begin on a new member's first day with the organization. They also know that seasoned members should be engaged and satisfied. Retention efforts should be proactive and ongoing. The following retention resources can be used as a guide.
Chartering New Clubs
Chartering a new club is rewarding and maintains the vibrancy of our organization. The following materials provide direction, advice and forms that support the development of a new Soroptimist club. Be sure to check out Club Administration and Forms to get a more in-depth set of documents once you set up your club.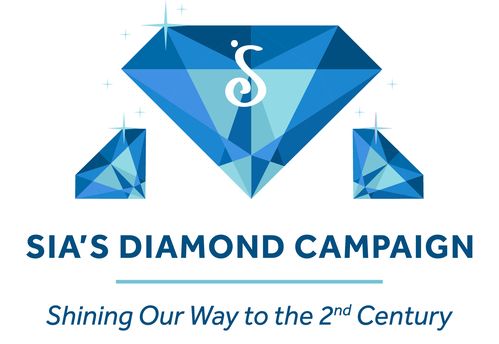 Increase the number of women and girls your club serves by providing additional Live Your Dream Awards and holding Dream It, Be It projects.
Our Dream Programs are the key to helping women and girls access to the education and training they need to achieve economic empowerment. Your participation is crucial to increasing our collective impact. Here you'll find ALL of the resources and tools you need to make your local Dream Programs thrive.
Live Your Dream
Soroptimist clubs have been economically empowering women with the Live Your Dream Awards since 1972. Whether your club is just getting started, or has been participating for years, these resources are a tool for you.
Dream It, Be It
Dream It, Be It reaches girls in secondary school who face obstacles to their future success. Through small group workshops or a conference setting, we mentor girls on setting and achieving their goals, moving forward after setbacks or failures, and discovering career opportunities.
Club Grants
The Soroptimist Club Grants for Women and Girls are funds given to Soroptimist clubs to start or continue projects in their communities that improve the lives of women and girls, in accordance with SIA's mission and focus. The deadline to apply is March 1, 2020.
Gain greater recognition by promoting your club's impact through our Dream Programs.
Recognition and Branding Tools
It is important that all levels of our organization use the "S" logo consistently, and not alter its look in any way. Having a consistent visual identity is essential to successful branding efforts, which affects SIA's ability to increase our recognition, recruit members and fundraise outside our organization.
Logos
The following are all the logos associated with the Soroptimist brand. These are all registered trademarks and should include the registered trademark symbol—®.
Social Media Profile Images
To match our updated website and branding, SIA has designed new banner images and profile pictures for clubs to use on social media. Whether your club is on Facebook, Twitter, LinkedIn, YouTube or Instagram, these images match the required size specifications for each platform.
Club Brochure
Use this clud brochure template to create a professional public awareness tool for your local community.
Mobilize support of our 2021-2031 Big Goal: Invest in the dreams of half a million women and girls through access to education.
Next Big Goal
As our 100th Anniversary approaches in October 2021, we have been planning on how to build on the success of our current Big Goal while growing our reach to help more women and girls through our Dream Programs.
Invest in the Dreams of Half a Million Women and Girls
through Access to Education
was selected by clubs as our next Big Goal. We continue to engage members and clubs in developing our plans for our next Big Goal.
Working As One
The Working As One exercise is an opportunity for clubs to participate in our change process. Clubs are invited to examine the projects that take time and resources to ensure they are helping us achieve our current and next Big Goal.
Take One Step
Since 2012-2013, we have worked together to increase our collective impact. We have achieved great success by empowering more women and girls through our brand-unifying Dream Programs.